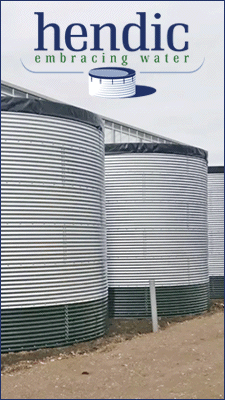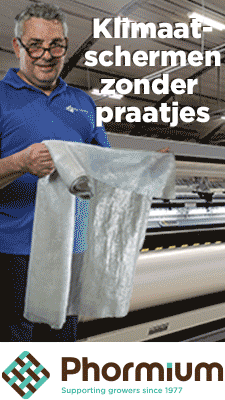 Abonneren
Vacatures
Top 5 - gisteren
Top 5 - afgelopen week
Top 5 - afgelopen maand
Weer
Global Sourcing Manager
The Asica Group stands for a selected range of fruit from their own production. What makes the company different to others? The DNA of an owner-managed company and the vertically structured organization. Access to all relevant components of the supply chain: with cultivation sites in Peru,
Guinea and Italy as well as efficient teams for sales, production, sourcing, and logistics in Karlsruhe, Germany and Poeldijk, The Netherlands. Enthusiastic about fruit, together the Asica Group stands for innovation, experience, and maximum flexibility: whether cultivation on the farms, ripening and packaging in the high-tech warehouses, or smooth delivery via the Europe-wide fresh produce network. Together with the food retail customers, they develop effective solutions that are tailored to their individual needs, right from the start. As one of the top 5 EU importers in their product categories, they are a large part of the well-known retail customers in Europe.
When passion grows succes

Global Sourcing Manager

Position
An experienced fresh fruits importer
Responsible for the daily relationship with the strategic suppliers.
Analysis and segmentation of international procurement markets.
Execution of major tenders and forecast of prices and conditions with sales.
Developing the category grapes and organic avocado / mango from the sourcing perspective.
Carrying out producer evaluations and audits.
Negotiating contracts with suppliers and monitoring compliance with the conditions.
Global supplier sourcing and relation management.
You work intensively with the Operations, Sales, QM, Finance and other sourcing colleagues.
You report to the Director of Purchasing.

Profile
Structured and still a creator and developer
Job requirements
BsC (HBO) working and thinking level.
Experience in fruit business is necesary.
International buying and sourcing skills are important in this role.
Strong persuasiveness and fun in negotiating.
Good time management and result orientation.
Familiar with the dynamics and daily changing challenges within the fresh sector.
International willingness to travel
You master the English language verbally and in writing and if you also master Spanish and/or Dutch that's also favorable.
Competences
Analytical.
Strategic oriented and environment-conscious.
Good social and communication skills.
Problem solver and proactive.
Hands-On mentality.
Emphatic and open mind.
Team player and independent.
Self-starter and creative.

Location
ABC Westland in Poeldijk. Easily accessible from Den Haag, Leiden, Rotterdam, Gouda.

Offer
A dynamic and varied full-time job with opportunities at a reliable international organization. Excellent salary and other allowances in a small and stable team. Employment conditions are appropriate to the position within this ambitious company.

React
Asica Group has exclusively outsourced the Recruitment and Selection for the vacancy of Global Sourcing Manager to FreshRecruitment. For more information, please contact Jan Willem Tolhoek, available by telephone on +31(0)6 821 831 03. Applications only via www.freshrecruitment.com. Detailed information about the organization can be found on https://www.asica.group/en/
FreshRecruitment is a specialist in Food & Agri vacancies for Bachelors and Masters. Our people are skilled professionals who work together as independent entrepreneurs. We work with an extensive database, social media and targeted recruitment campaigns. International recruitment with a large network (including Europe, Asia, Africa, South America) The market areas are: Food, Agri, Retail (FMCG / OOH), Food Technology, Food Technology, Nutrition, Biobased, Life Sciences, Animal Scienes, Agro chemicals, Veterinary pharma, Technology, Horticulture, Plant Sciences, Organic Agriculture, Floriculture and Horticulture. The job specializations, both permanent and interim positions are: General Manager(s), Management, Sales & Marketing, Financial, Human Resources (HRM), Operations, Logistics (Supply Chain), Purchasing, Buyer, Trader, Research & Development (R&D), Food Technologist, Nutritionist, Quality (QA / QESH), Engineering, Project Management and Process Technology.